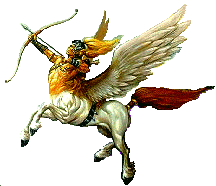 Delicious Bookmarks - My favorite social bookmarking site where you will find a large variety of useful links.

DeviantArt -- Some of my artwork and hobbies.

Forum and Articles -- Drop me a line and read up my ramblings.

Travel Blog -- Follow my move to Texas and the experiences I have during the move and after.

Internet Organization Blog -- Here I discuss various internet resources and technologies.

RoGBBtoNukeMods.com -- My PHP-Nuke and phpBB development site. Many downloadable scripts and addons available.

RefinerOfGold.com -- My hobbies and interests. Find out interesting little known facts about certain topics.

ArcadeOasis.com -- My arcade. Sign up to play nearly 1500 flash games for free.

WDWradio.com -- The hotspot for all you want to know about Walt Disney World.

PowWows.com -- Get in tune with the heartbeat of Native America.